Volunteer America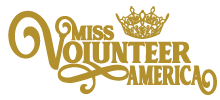 MISS VOLUNTEER AMERICA EMBROIDERED SASHES are only available to persons registered with an authorized account.
1.  If you have an authorized account, please sign in.  You do NOT need to request authorization again.

2.  If you have forgotten your password, you can reset it here.
3.  If your account needs to be authorized, please request authorization.
4.  If you do not have an account, please register here and then request authorization.
Products in this section require an authorized account. Please see details above.